Vortex Trigger Props Life Like Cats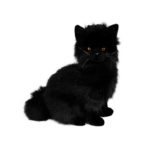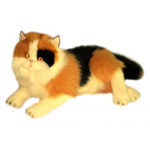 Vortex Ghost Gear is proud to announce its newest product line. Trigger Props Lifelike Cats.
Vortex is constantly coming up with innovative ideas for the paranormal community. Lets look at it this way. There are plenty of trigger props on the market, Teddy Bears, trains, lanterns, etc etc, with these you are limiting yourself to a specific age group. For example, lets say you have the Teddy bear and are looking for a child spirit to interact, that's great if there indeed is a child spirit present, but what if it was a older gentleman presence that was there instead? Chances are they wont react to it.
With the lifelike dogs and cats it really doesn't specifically target an age group. It could be from child to adult. Lets face it, everyone has had an interaction with a dog or a cat at least one time in their lives, so if this holds true with the living, then why not the other side? Its another tool for interacting with the other side.
So Lifelike, They can fool the other side!
How it Works
The animal is wired with Vortex Technology , which throws an E Field from its nose to its tail, if anything breaks or manipulates this field a series of 4 LED's will light up and an audible sound will alarm or music will play depending on which of the two modes you select. For instance if you asked a spirit to run its hand down its back as if you were petting the animal or touch it,maybe touch its nose, it would break the E-field causing it to go off . The LED's are located as follows three on the collar and one on the nose,so no matter were your at you will be able to see the LED's light up. The ON / OFF button is also located on the collar as well as the mode button. These operated in the same manor as our V-Pod. It runs on a 9 volt battery located in its belly which has Velcro for easy access .
Video below is a demo model, the same technology is in each animal
We currently have 1 to choose from.
Check them out.These are extremely customized so please allow two to three weeks for delivery
Price is $150.00 plus $10.00 shipping to anywhere in the USA.
Evidence Videos