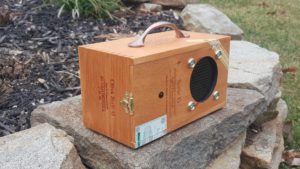 The Spirit Speaker
A New Design Spirit Communication Enhancer built by David Caltrider of Manchester Paranormal Society. It works with " Hacked Radios" as well as the PSB7, PSB11 and ITC Apps on your smart phone or tablet. The Spirit Speaker is a Lightweight Self contained device. Meaning NO BIG BULKY pedals hanging from it. It has Fully adjustable Noise Reduction to eliminate the pesky scratchy static of the radio as well as a Fully adjustable Reverb to help enhance the Spirit voices.The Spirit Speaker is Very comparable to other devices costing over $600…. So why not save over $400 and get one that is just as great as those other ones.
The Spirit Speaker Requires 2 9 Volt batteries for operation as well as a Spirit box with a headphone jack or a smart phone or tablet.
These are made when ordered so shipping time is 1-2 weeks, and are shipped USPS Priority Mail.
For shipping quote outside the USA please email us at: Manchesterparanormalsociety@gmail.com
All devices are bench tested and are shipped in good working condition.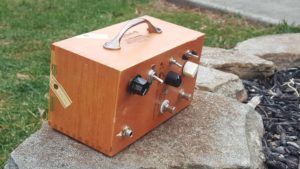 For International orders please email us at manchesterparanormalsociety@gmail.com for quotes. We have added a few flat rate US Postal options in the shipping area and will continue to do so !! Thank you !!!
No returns without prior approval.
*** We do not guarantee spirit communication with these devices, they are experimental and results are not guaranteed ***
$195.00