Vortex 9 LED Infrared Illuminator

Our super brite 9 led IR lights are handmade and tested.It is of the finest quality IR lights made and we spared no expense to build them.It is a 9 LED triple chip IR lights and runs on a single 9 volt battery for up to 5 hours thats
4 hours longer than the Sima IR illuminator
and 3
hours longer than the Sony brand illuminator.
Its effective range is 40 to 55 feet and can really illuminate a room. It features an easy accessible battery holder,so there is no fumbling around in the dark and stylish on/off switch.It is the perfect IR light for ghost hunting.Its lightweight and can be mounted on a flash bar or tripod with our hot shoe mount.It illuminates up to 60 feet and more.Can be used with all Sony night shot camcorders or cameras also can be use in conjunction with a full spectrum camera for extra ir light or can be used with your DVR cameras for a booster IR light
$65.00
Our Lights are used by and featured on SYFY's new hit show "Ghost Mine"
---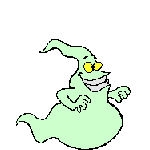 30 day replacement warranty.
Our warranty is as follows if any of Vortex Ghost Gear products fail with in 30 days of recieving item we will replace it free of charge.We stand behind our products,because they are handbuilt and tested one at a time.If it shows signs of damage inflicted such as being abused or dropped/run over your warranty is void.NO REFUNDS Sorry.Vortex Ghost gear will only be responsible for shipping one way on returns only.

---
If you have any Questions please email us at
vortex_ghost_gear@yahoo.com